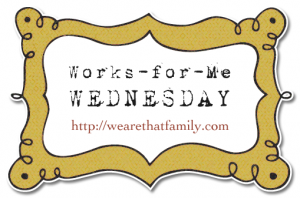 We were able to get most of our school supply shopping done today.  Thanks to Southern Savers, I think we got almost everything we needed, and it was less than $20 plus we're getting rebates back!  Woohoooo!  I just love that site!
After we got home, we put the supplies in Savannah's backpack so that they are ready to go for the first day of school….yeah, we're still weeks off, but we're ready!  I also got Savannah's school drawer ready to go.  I have one drawer devoted just for school/homework needs.  There's one for her, and one for her sister.  In it, we have paper, pencils, crayons, etc.  You get the idea.
The most important thing in there is the folder.  I put 4 clear plastic sheet protectors in there that I already had laying around (ok, not laying around….they were neatly organized, I promise! lol).  I labeled them Homework, Reading, Action, and Notes.  This should keep both Savannah and I organized with all the paperwork that comes in from school.  The Reading section will hold her book lists, reading logs, or AR papers.  The Action file is for things that require action from myself or my husband, such as a signature for a permission slip.  Then the Notes section is for contact info, schedules, etc.
Check out We Are That Family's blog for more great tips, and have fun getting ready for school! Stay neat!